Top Electricians » Inspection & Permit
Electrical Inspection & Permit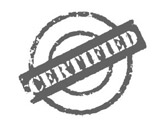 You may feel that updating or changing the wiring in your house seems quite a trivial thing and almost a day-to-day maintenance activity in your home. On the contrary, any and all upgrades, changes or additions to your electrical system MUST go through an inspection by a certified electrical inspector. This is not a suggestion; it is a requirement!
Your municipal council and your insurance company require an electrical inspection to be performed. Your homeowner insurance WILL NOT cover any claims due to electrical fires or faulty electrical systems if your electrical inspections are not up to date or performed by persons who are not certified electrician inspectors.
Electrical system inspections are for your own safety. Although you may have hired a professional electrical contractor, the inspector will make sure that all changes and/or additions have been issued the appropriate permit and in compliance with the local codes. Think of it as your safety net. It is better to have your house inspected and up to date with the authorities and insurance companies than leave this loophole unplugged.

Also, if you feel that something in your electrical wiring system is a miss, you can contact your electrical inspector to check the issue. You can then find out what's wrong in order to hire the professional electrical contractor that you need to take care of the job. Having full knowledge of the problem before hiring someone to fix it is also in your best interest.